The Longview Police Department is looking into an officer's behavior after online viewers complained about an interaction with him and a Longview man was filmed.
Rayshaun Swagerty-Owens, 31, said he was questioned while holding a vigil for a friend who recently died because of his race. Longview Police say Constable David Mora questioned him during routine foot patrols in the Highlands. No arrests were made.
Thousands of viewers online watched the interaction in a video Swagerty-Owens, who is a person of color, captured from his cell phone and posted online. Thousands of people also commented on a video shared by the Longview Police Department of body camera footage of Mora during the arrest. Many commenters said Mora was disrespectful during the interaction.
As of last week, Mora, who joined the department in 2020, had been under review to see if his behavior was part of department policy and if he is still in the force, Longview captain Branden said. McNew.
the vigil
Swagerty-Owens gathered near a bench near Industrial Way with others on the night of September 19 to mourn Celeste Williams, 26, who died in a rollover car accident earlier today near the Longview location. He said the two "were really close; I knew [her] since I was in diapers.
"All my interest to be there [was] because he was a friend," he said.
Swagerty-Owens said the loss of her friend was difficult. He said he saw first responders use a winch to pull the car out of the water from a quagmire and bystanders rescue passengers trapped in the mangled vehicle.
That evening, he said he and three of his friends brought candles to the scene of the wake, and he stayed on the pew to watch the candles as they burned "so that nothing would come to them. arrived".
At least 20 people came in and out of the vigil to mourn and comfort each other, he added, but the vigil was not stopped until he was alone. He said he felt racially profiled.
In the videos, Mora approaches Swagerty-Owens while he's sitting on the bench and asks him what he's doing. Mora then says that the candles might be considered careless burning and asks Swagerty-Owens to put them out, which he does.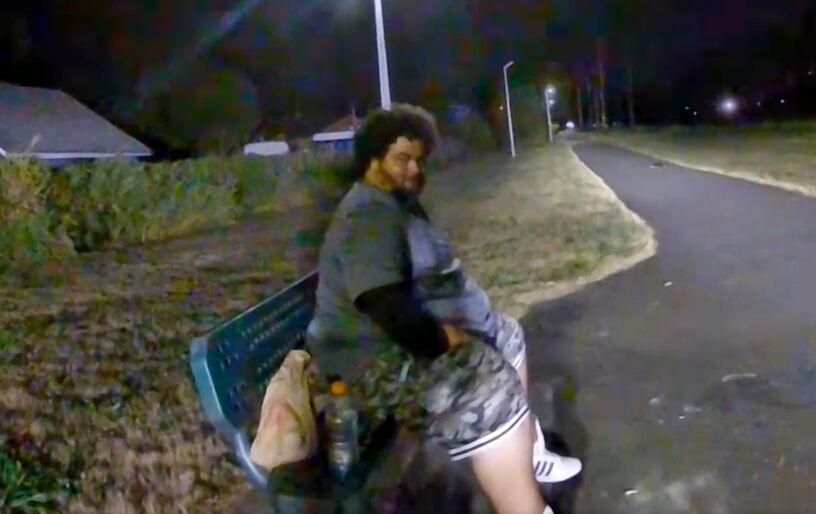 Swagerty-Owens wonders why Mora is shining a bright light on him, but the light is never out. Swagerty-Owens says he's just 'sitting on a bench', asks why he's being interrogated and tells Mora to have 'condelescences [sic] for someone." Mora uses a curse word to describe Swagerty-Owens and Swagerty-Owens uses a curse word to describe Mora.
Police say there is a three-times-a-day 'shift review' where critical incidents are shared with officers before they start their work day, and McNew said Mora was likely not briefed due of his additional patrol.
Chief Robert Huhta said "officers would not know the details of the investigation" but that "they would know a fatal collision occurred on Industrial Way" but not the details of the crash.
Video reactions
Swagerty-Owens shared her approximately nine-minute video of the interaction Oct. 8 on YouTube. YouTube shows around 8,300 users viewed the footage on Saturday, with many comments criticizing Mora's behavior. One comment says Swagerty-Owens should file a formal complaint, and another says police should respect the people they are sworn to protect.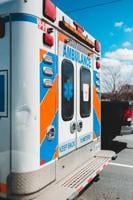 The Longview Police Department said it posted Mora's body camera footage to Facebook on Oct. 14 due to public reaction to Swagerty-Owens' footage. The department's eight-minute, 30-second video was shared nearly 300 times on Saturday and received nearly 3,000 comments. One comment says the officer has "ego issues," and another says Mora should have tried to better defuse the heated interaction.
When the department released the video, the message also states that staff "understand there is a video circulating that has caused anger and disappointment. All Longview police officers are expected to perform their duties with honor and integrity.
"I fear the public will come away with a negative view of the police," McNew told the Daily News.